John was born just east of Pittsburgh, PA, and was raised in Hilton, near Lake Ontario, west of Rochester, NY where his parents moved when he was very young. Most of his time was filled with football, wrestling, and playing the trombone in multiple high school bands.
In 1986 he accepted an appointment to the US Naval Academy in Annapolis, MD. In addition to academics and military sciences, John was a member of the traveling teams for both debate and karate, participating in competitions at Ivy League and other prominent universities in the North East and Mid-Atlantic regions. He graduated in 1986 with a Bachelors in Systems Engineering. John accepted a commission as a 2nd Lieutenant in the United States Marine Corps and married Brenda, his high school sweetheart.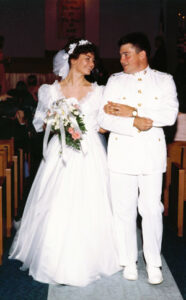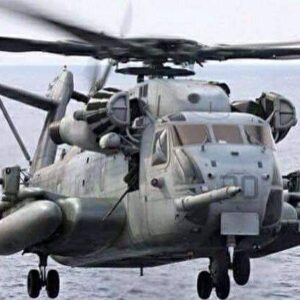 After training in Quantico, VA and receiving flight training in Pensacola, FL, John, and Brenda moved to Southern California where John served as a CH-53E helicopter pilot in the air wing and as a forward air controller with the infantry. Numerous collateral duties included: Administrative Officer, Air Training Officer, Security Officer and Assistant Operations Officer. John served three deployments including an administrative tour on the Island of Okinawa, Japan, a combat tour with his helicopter squadron during Operations Desert Storm / Shield (Saudi/Kuwait), and a second combat tour as a Forward Air Controller (FAC) with 1st Battalion 7th Marines during Operation Restore Hope (Mogadishu Somalia). For his service, John was awarded two air medals and the combat action ribbon, as well as multiple unit awards.
In 1994, the family moved back to Pensacola, FL where John served as a flight instructor at a helicopter training squadron and an academic training officer for all US Navy, Marine Corps, Coast Guard and US Allied helicopter pilots. John was promoted to Branch Officer for Academic Training, overseeing all academic classroom instructors, and managing a multi-million-dollar project converting classroom presentations into multimedia interactive courseware. For his performance, John was awarded the Navy Achievement Medal.
During their time in Pensacola, John enrolled as an extension student in the Masters of Divinity program at New Orleans Baptist Theological Seminary. In 1997 John and Brenda made the decision to leave active duty service, and John attended his remaining classes at New Orleans Seminary as a full-time student. In 1998, John received his Masters of Divinity in Christian Education, and he and his family moved back home to western New York.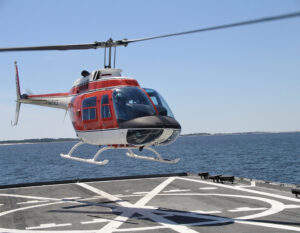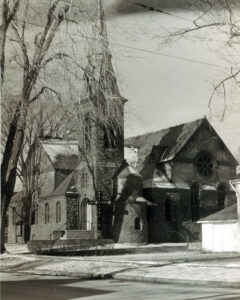 Not sensing a call to full-time vocational ministry, John and Brenda became active as lay members of a small, independent Baptist church which his parents had started. John accepted a position as the Director of New Business Development and Marketing for a multi-state corporation based in Rochester, serving in this capacity for more than seven years. He also served as a member of the board of directors of a local crisis pregnancy center, helping guide the center's conversion to a medical model. John and Brenda also became quite active within the local homeschool community, having homeschooled all four of their children.
In January of 2007, John accepted a call to become the Senior Pastor of First Baptist Church in Holley, NY. It was here that John was ordained and had the privilege of having his entire family, including his parents, as active members of the church which he pastored. Additionally, after being called back to active duty for nine months in 2003, John continued his affiliation with the United States Marine Corps Reserve and retired as a Major with twenty years of service in 2010.
In December of 2012, John accepted a call to become the Pastor of Education and Discipleship at Shively Baptist Church, in Louisville, KY. He also responded to a call for assistance in 2014, providing temporary assistance to Beth Haven Christian School, teaching sciences to assist students in completing their studies after the sudden departure of their teacher. Beth Haven asked if John could return to teach chemistry, which he did from that time until December 2017.
In the spring of 2016, John was accepted into the Doctor of Education in Leadership (EdD) program at The Southern Baptist Theological Seminary. Just two months later, he was informed that his position at Shively Baptist Church was being eliminated as the church reduced staff from seven to three full-time employees. Beth Haven responded by offering John the position of Head of School. He accepted and served in that from August 2016 until December 2017. John also continued teaching HS chemistry.
In addition to local church ministry, John was a member of KBREA (The Kentucky Baptist Religious Educators Association) and served as their local coordinator for Louisville. John and Brenda remained active within the local homeschooling community, teaching courses at weekly cooperatives and assisting parents and co-ops alike.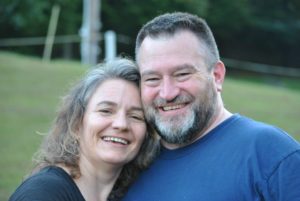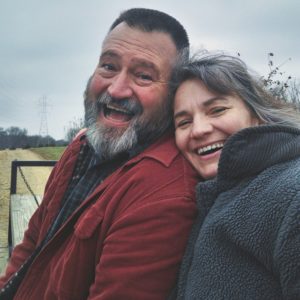 In the fall of 2018 John accepted a position as a math and science tutor (teacher) at Sayers Classical Academy (SCA) in Louisville, KY. His classes included Math 7/6, MS General Science, Algebra 1, and Chemistry. John was also accepted as a chaplain intern at Baptist Health Louisville, completing his first unit of Clinical Pastoral Eduation (CPE) in December 2018.
In January 2019, John was offered and accepted a chaplain residency at Baptisy Health, serving until the residency's end date of August 31, 2019. John's assigned medical units included the ED, CCU, and Palliative Care. John also continued to teach math classes at SCA until the end of the 2018-2019 academic year.
The family moved to the Rochester, NY area over the month of August, and in September 2019, John began a one year chaplain residency at the University of Rochester Medical Center (URMC). In addition to provising on-call chaplain services through the medical center, John is the primary chaplain for the Wilmot Cancer Center and Strong's Geriatric Psychiatric unit.
In May of 2020 John successfully defended his doctoral thesis on church revitalization with a specific interest in the impact of American individualism upon revitalization through discipleship.
In August John accepted an offer of a one year extension as a chaplain resident at URMC. He continues in place at Wilmot and is developing a specialty in Palliative-Hospice Oncological Chaplaincy. John's especially enjoys working with patients to understand their illness narrative and facilitate narrative conversion to assist patients and families in facing their illness outcomes.
John and Brenda have two boys, two girls, two grandsons, a granddaughter, and a grandson on the way. All reside in Monroe County, New York.