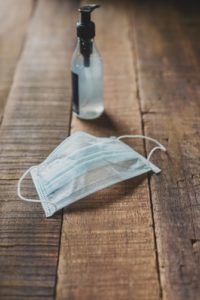 Ken Brady offers a helpful list of issues that deserve church leaders' attention, before we "reopen" church. "Getting back to normal" is not likely to happen soon, if ever. Ken's thoughts provide a good starting place to think about and prepare for our foray into the "new normal."
What if your worship gathering is initially limited to no more than 100 people?
What adjustments will you make to the Lord's Supper, baptisms, and your choir ministry?
Are you canceling camps and VBS, or delaying them until later this summer? Click here to read an article by LifeWay about VBS in the wake of COVID-19.
Is a physical "pass the plate" offering a thing of the past?
What are you doing now to sanitize and sterilize your church building between services?
Are you going to continue offering children's church?
Are you going to continue hosting special events? (weddings, funerals, revivals, dramas, bible drill events, children's programs/choir)
Are you continuing to provide coffee stations on campus?
Will you continue offering virtual online worship?
What is your plan when volunteers step down? (Older volunteers are telling their church leaders they aren't coming back to teach their preschool and kids' classes until a vaccine is readily available – it's just too risky for them because they are most at risk from COVID-19.)
What's your strategy to clean and sanitize your church in real time?
Do door greeters do their jobs differently, or at all?
Is this the time to end your church's "meet and greet" time?
Because people may return very slowly to church, how will you count attendance and effectiveness?
Should you add and/or shorten worship services to allow for social distancing?
What are you going to do about larger Sunday School groups?
What's your plan for Sunday School curriculum?
Will you reopen the doors of your church with a "worship only" strategy?
Do you have a plan for reducing expenses if your church's offerings don't rebound?
How will you deal with the rise of COVID-19 related addictions? (pornography, substance abuse/alcoholism, etc.)
Are you going to decrease the fellowship time between on-campus worship services?
Are you going to cancel mid-week Wednesday night services, meals, and Bible studies?
Should you be investing in new digital equipment right now?
Will a new staff or volunteer position emerge from COVID-19?